June 20th 2023_A steering committe has been arranged for "OliveCulture – Holistic andMulti-professional Mechanism for a Pakistani Olive Oil Value Chain" project, funded by AICS Islamabad and implemented by CIHEAM Bari.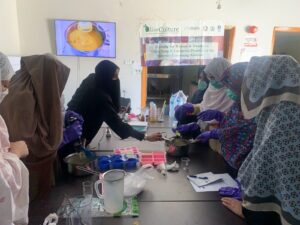 During its 14 months of duration (9 more to the end) vocational training, workshops, field visits and activities have been carried out in favor of hundreds of farmers, entrepreneurs and specialists working in the olive oil production sector in the 3 regions of implementation (Baluchistan, Khyber Pakhtunkhwa and Punjab); in particular, vocational training focusing on good practices for olive oil extraction and seeding (240 farmers), on p runing (800 participants), on greenhouses equipment and management (286), on specific production processes (245). Moreover, 5 production specialists went to Italy to attend a 5 days training focusing on pesticides and olive oil quality standards. Regarding information and documentation activities, OliveCulture project team published 7 different manuals for farmers and produced 2 video-tutorials related to pruning techniques and to olive oil use in Pakistani diet, to be disseminated on a national level though broadcasters.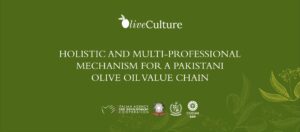 A Representative of the Ministry of Commerce also attended the Steering Committee, confirming Pakistani interest in the olive production chain enhancement through a stronger involvement of the private sector, in order to guarantee economic sustainability to the achieved results.