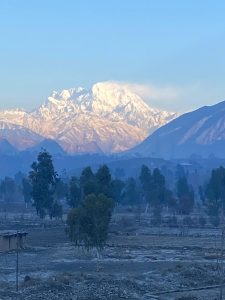 Pakistan is one of the 20 priority countries with AICS Office, whose articulated programme of interventions reaches 200 million euros, including soft loans, debt swap and multi-bilateral pilot programs.
A country with different levels and challenges of economic and technological development, and delicate regional commitments, with a long history of massive people flows. It is affected by climate change to a greater extent than its contribution to it and thus is prone to intensive and recurrent disasters (locusts, droughts and floods - devastating), on the other hand its cultural, natural, social potential is well above its image abroad and, in some way, within boarders.
The school attendance rate of girls in primary school is under 50%, which explains illiteracy and unabated poverty, and the non-participation of women in public space. However, before coronavirus, Pakistan had made significant advances in poverty reduction.