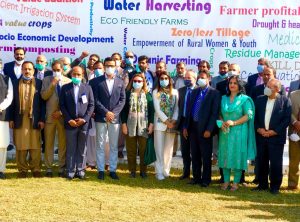 Emanuela Benini, Italian Expert in International Development Cooperation and Global Education. She has a Master's Degree in Development Law and has been a UNDP-JPO, founding the first JPO Association worldwide, and a European Commission stagiaire.
She joined the Italian Agency for Development Cooperation AICS from the its outset in 2016, coming from a thorough experience in the Italian MoFA/DGDC (Development Cooperation/Technical Unit). Her tasks have entailed: contribution to introducing &/or framing &/or coordinating innovative tools and issues promoted by the Italian Development Cooperation: Decentralized Cooperation; Country Programming; Project Cycle Management and internal procedures; Italian Masters on Development Cooperation; Global/Development Education; Gender and Human Development 1990; Sustainable and Responsible Tourism; Youth Engagement & Communication for Development; Children Rights; Tangible and Intangible Cultural Heritage; Migration issues including literature, community use of remittances and return migration; Education & Decent Work and promoted ILO issues. She has assessed hundreds of projects in all continents.
She has carried out over 150 institutional interactive lectures in Universities and institutions, in 4 languages, throughout Italy and in 4 continents, included the lectio magistralis at the 120th anniversary of the Italian Society of Geographical studies. She has been Member i.a. of: OECD/DAC Expert Group; Sustainable Tourism Donors' Group; Global Platform for Agriculture and Rural Development, co-leader of Youth Group; ILO platform Decent Jobs for Youth. She has been Director of the Global European Network Europe in 2017.
Director of MoFA/DC Regional Office for Central America and the Caribbean, in Guatemala, from (2004 – 2008), among achievements: six-countries innovative project CafeYcaffe' winner of Milano-Expo award; disaster management regional systems; inverted youth image and promoted their multi-faceted engagement in Guatemala and in the Caribbean; paved the way to UNITE, Central American One campaign of all actors on GBV.
Deputy Director of the Jerusalem Office (2013 – 2014) where she has promoted i.a.  the importance of Cultural Heritage and Sustainable Tourism.
She is a PCM Trainer. She enjoys writing and photography and is an extended traveler, as everyone in the Development Cooperation world, now rightly renamed International Partnership, as we are all partners.