Emanuela Benini is an Italian Expert in International Development Cooperation and Global Education. She has a Master's Degree in Development Law and has been a UNDP-JPO (founding the first JPO Association worldwide) and a European Commission stagiaire. She is a PCM Trainer.
She joined the Italian Agency for Development Cooperation AICS from its outset in 2016, coming from a thorough experience in the Italian MoFA/DGDC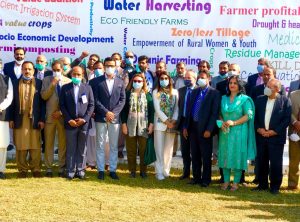 (Development Cooperation/Technical Unit). Her tasks have entailed: contribution to introducing &/or framing &/or coordinating innovative tools and issues promoted by the Italian Development Cooperation: Decentralized Cooperation; Country Programming; Project Cycle Management and internal procedures; Italian Masters on Development Cooperation; Global/Development Education; Gender and Human Development 1990; Sustainable and Responsible Tourism; Youth Engagement & Communication for Development; Children Rights; Tangible and Intangible Cultural Heritage; Migration issues including literature, community use of remittances and return migration; Education & Decent Work and promoted ILO issues. She has assessed hundreds of projects on all continents.
She has carried out over 150 institutional interactive lectures in Universities and institutions, in 4 languages, throughout Italy and on 4 continents,
including the lectio magistralis at the 120th anniversary of the Italian Society of Geographical studies. She has been a Member i.a. of: the OECD/DAC Expert Group; Sustainable Tourism Donors' Group; Global Platform for Agriculture and Rural Development, co-founder and co-leader of the Youth Group; ILO platform Decent Jobs for Youth. She has been Director of the Global European Network Europe in 2017.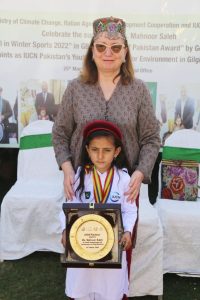 Director of MoFA/DC Regional Office for Central America and the Caribbean, in Guatemala, from (2004 – 2008), among achievements: six-countries innovative project CafeYcaffè winner of Milano-Expo award; disaster management regional systems; inverted youth image and promoted their multi-faceted engagement in Guatemala and in the Caribbean; paved the way, partly also through a TV series, to UNITE, Central American One campaign of all actors on GBV.
Deputy Director of the Jerusalem Office (2013 – 2014), she has promoted i.a. the importance of Cultural Heritage and Sustainable Tourism. In the years 2017- 2019 she was AICS Focal Point for ILO.
Starting in September 2019, she is the Director of the AICS Islamabad Office and, since January 1st 2022, her competence covers Afghanistan as well. In Pakistan AICS Islamabad has enhanced the AICS multi-sectoral integrated approach to remote communities' self-development (ex: PPAF Poverty Reduction in KP and Balochistan: loan of 40M€ ended 2021, and Debt Swap) and the nexus between research-education-labour, by establishing Youth Communicators for Development YCD and the role of universities in their territory, the communities being the development unit. AICS works through the co-promotion and teamwork, both sector and province wise, between the federal and provincial governments, the executing agencies and the communities themselves, involving the YCD, the Italian Embassy in Islamabad and Consulate in Karachi, the Italian Archaeological Missions in Swat and Banhbore, the Italian-Pakistani endeavour on climate change in Gilgit Baltistan through a special task force, after the K2 first achievement in 1952. Engaged in Agriculture, Environment, Health, Education, Cultural Heritage, AICS Islamabad wishes to participate in the recovery efforts through the communities, bottom-up.